Activation of the immune system for cancer therapy has long been a goal in immunology and oncology,
and a recent breakthrough in cancer immunotherapy is the immunologic checkpoint blockade . One of the
checkpoint receptors is hPD-1. Using the de novo peptide design method, we designed some hPD-1 binding peptides with five identified residues Y56, R113, A121, D122 and Y123 derived from cognate ligand hPD-L1 as anchors. (figure1). The most potent peptide Ar5Y_4 showed a KD value of 1.38 ± 0.39 μM, comparable to the binding affinity of the cognate hPD-L1. A Surface Plasmon Resonance (SPR) competitive binding assay result indicated that Ar5Y_4 could inhibit the interaction of hPD-1/hPD-L1 (figure2). Moreover, peptide Ar5Y_4 can restore the suppressed function of Jurkat T cells by blocking the
interaction of hPD-1 and hPD-L1. (figure3). So peptide Ar5Y_4 is a promising inhibitor and can be utilized as the starting point for further leads optimization..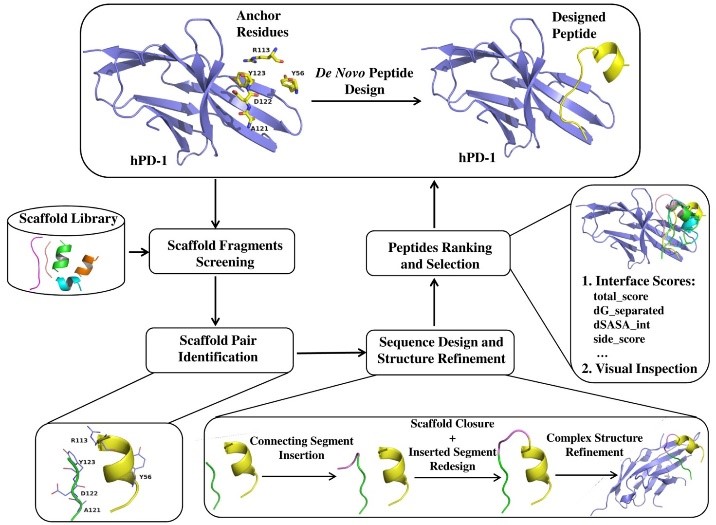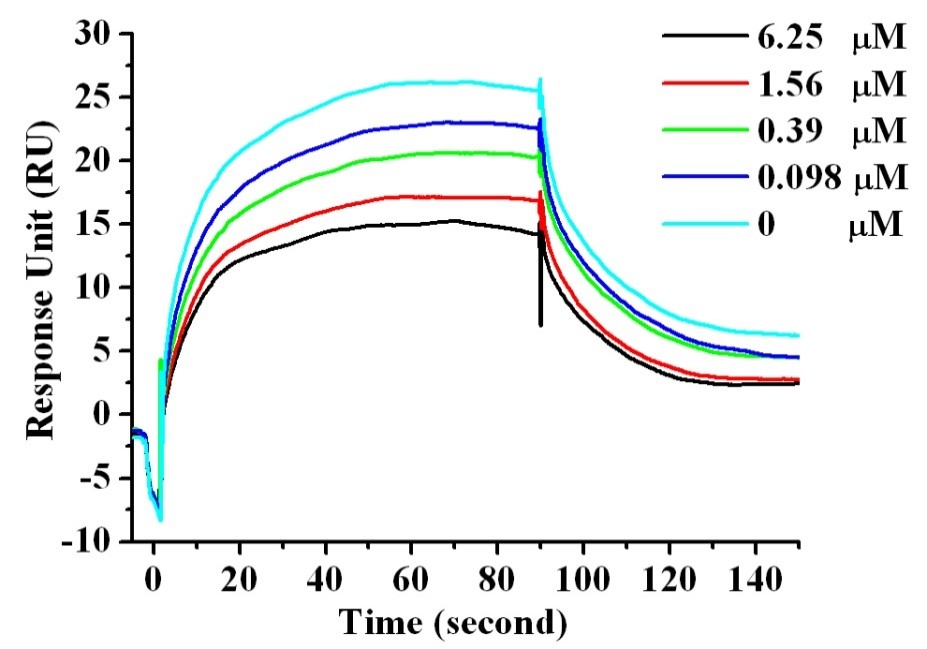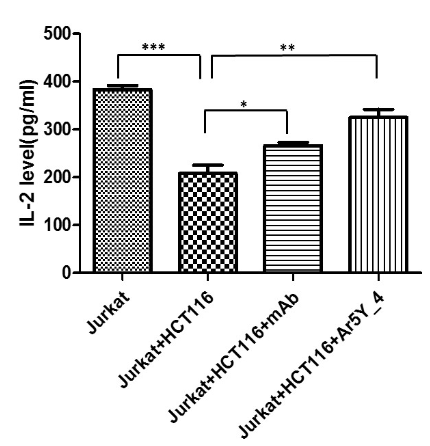 Figure1 Figure2 Figure3